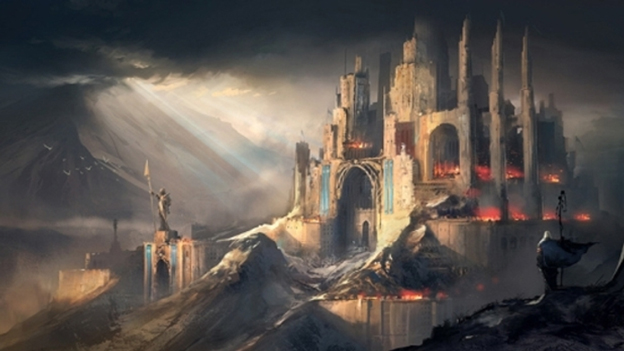 Yasumi Matsuno, The man who designed such games as Final Fantasy Tactics,Tactics Ogre, Vagrant Story and Final Fantasy XII is now working with mobile publisher Playdek to make a new Tactical RPG called Unsung Story: Tale of the Guardians. But That is not all, Unsung Story: Tale of the Guardians is coming to Linux.
What Is Unsung Story about?
Unsung Story takes place on a world called Rasfalia. The central plot follows the struggles of heroes who fought in the 77 Year War between great kingdoms and empires.Now in the game each character constitutes a games episode. Each episode will a number of stages within gameplay. Interesting to see how well this will play out.
Why is a mobile publisher doing a kickstarter?

Well that same question was asked on thier Kickstarter page, this is their answer.
Playdek is looking to bring extra funds in to allow for development on additional platforms and to allow for the expansion of the creative team. We are planning to bring out Unsung Story on iOS and Android devices; however we need additional funding in order to deliver the game on requested platforms such as PC and MAC.

Playdek and Yasumi Matsuno will continue to develop Unsung Story regardless of whether or not funding is met. The main focus on the crowd-sourcing isn't to create the game but rather to bring the game to the platforms requested by our fans and to help further the immersive world being created by Mr. Matsuno.
Now in response to this some people thought they were doing the kickstarter to fund the porting the mobile version to PC. Here is how they responded.
Hello everyone!
We wanted to take this time to clear up two common concerns we are seeing about this game to help clear up the air.

The first is in regards to which game this Kickstarter is actually for. While we will have multiple games coming out set in the world of Rasfalia that Yasumi Matsuno is creating for us, this Kickstarter campaign is solely for the Tactical RPG game. The card game we are creating will serve as a prequel to the tactics game and is already being developed with a separate budget and this development will not hinder the development of the tactical RPG. We decided to offer this card game in specific reward tiers as an additional thank you for backing, however it will also be made available for purchase at a later time for those who wish to own it.

Secondly we have seen a lot of concern that we are trying to take a mobile game and port it to PC if we are successful. This assumption is incorrect.

When we originally announced this partnership with Yasumi Matsuno back in September the idea was to bring it out for iOS and Android devices, however we saw a lot of people asking us to bring this game out for PC and Mac (as well as PS Vita and Nintendo 3DS). In order to do this we turned here to Kickstarter. If funding is met you are not going to see an obvious mobile game trying to make its way onto your PC or other device. This game will be a fully realized game, in scope and graphics, worthy of the PC and handheld platforms at the very least, and in no way is a port of a mobile version.
So at least it will not be a terrible mobile port coming to Linux.
Trailer
Where does Linux Fit in to the picture?
As of Jan 16th, Playdek has now added Linux as part of the base goal to the campaign.This is what the team had to say to Linux gamers.
These past few days have been amazing, and it is all because of you! We love reading your comments and suggestions and have been taking everything you have posted into consideration. After reading a lot of your suggestions we have been able to talk a few things over and we have decided to add the following to our Base Campaign Goal ($600,000):

The base campaign will now also include the Linux platform! So all you Linux users out there can now rejoice!
The game will now be available as DRM Free!
We will now translate the game into the following languages: English, Japanese, French, Italian, German, and Spanish!
Is this worth getting on? That would be a big maybe. They still have no gameplay shots and I want to find out if this game is going to get a same day release treatment or if Linux production will wait until other versions a released first. I know I will toss 20$ either way as I do like Tactical RPG's. Until I get a response back from Pladek about Linux support for Unsung Story I will still keep you up to date with any updates about Linux and hopefully get a interview soon enough. Game on.
sources